RS –6479— Sending Joy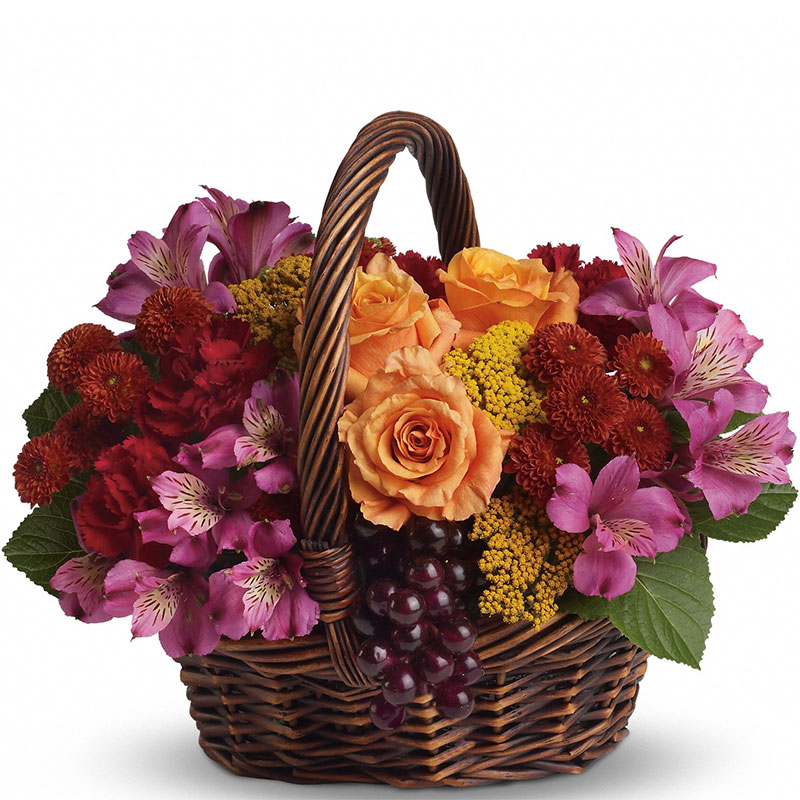 © Teleflora
Est. Total includes Delivery & Sales Tax
Hand Delivered by a Local Florist
Visit Product Page for Additional Information
Greeting Card
Your order will include a Florist Counter Card. Toggle the switch above to select a beautiful, full-size greeting card for a small additional charge. $5.

*Limit 200 Characters
The basket overflows with orange roses and spray roses, maroon carnations, purple alstroemeria, burgundy button spray chrysanthemums, yarrow and even a bunch of grapes (not real, of course)!
Delivery Date is
By placing an order on our site you are agreeing to our Site Terms of Use
Recipient's Telephone is Required
Delivery will be No-Contact
I have reviewed the Greeting Card Message for accuracy.