RS –2820— Arachne Autumn Arrangement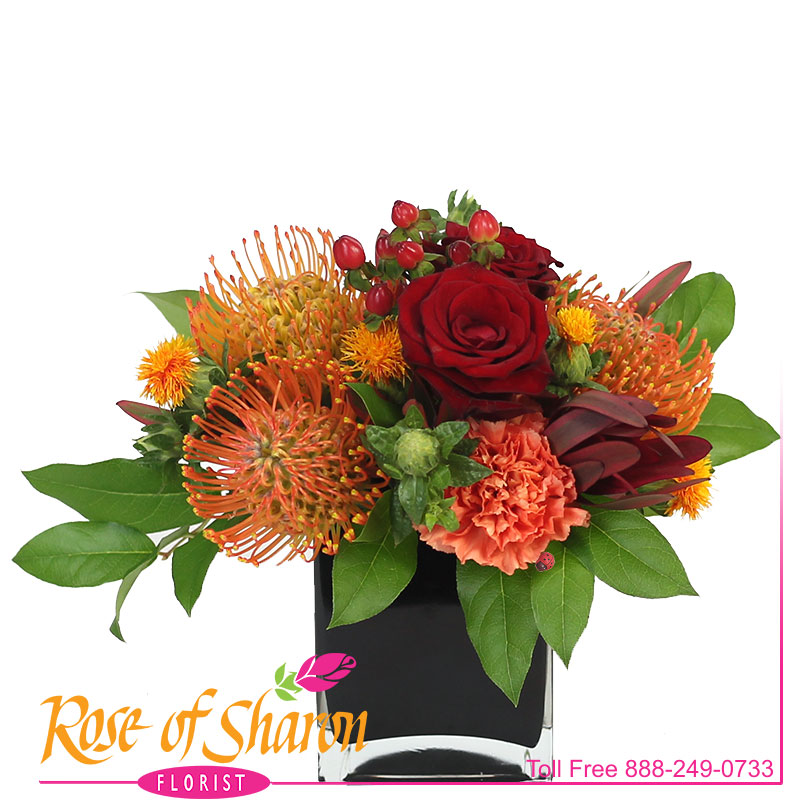 © 2017
Est. Total includes Delivery & Sales Tax
Signature Design Not Available Outside Local Market
Visit Product Page for Additional Information
Greeting Card
Your order will include a Florist Counter Card. Toggle the switch above to select a beautiful, full-size greeting card for a small additional charge. $5.

*Limit 200 Characters
Arachne Autumn Arrangement is a heavy, keepsake quality, black glass candle votive festooned with orange spider protea and dianthus, red roses and hypericum and finished with bright orange safflower. Delightfully Autumn!
Delivery Date is
By placing an order on our site you are agreeing to our Site Terms of Use
Recipient's Telephone is Required
Delivery will be No-Contact
I have reviewed the Greeting Card Message for accuracy.