RS –2852— Kennedy Bouquet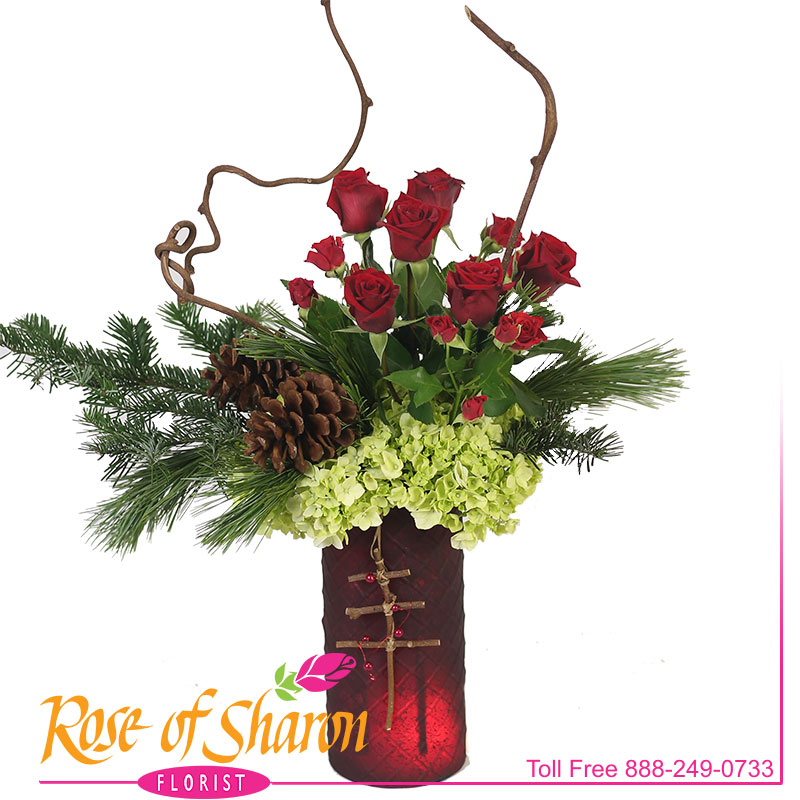 $90.00

Plus Delivery and Sales Tax

31" High
25" Wide
All Around
Generally Available - November - December
Kennedy Bouquet is a late autumn bouquet of posh red roses arranged in a bough of fragrant evergreens and hydrangea. Fresh, fragrant and woodsy, this lovely vase arrangement is available for a limited time in a stunning hand-textured cranberry vase and finish with a hand-crafted twig tree.
Catalog# RS – 2852 – Kennedy Bouquet
This is a representation of your gift, it will never look exactly like a picture. Although the actual bouquet may not precisely match the photo, its temperament will. Occasionally, substitutions of flowers or containers happen due to weather, seasonality and market conditions which may affect availability. If this is the case with the gift you've selected, we will ensure that the style, theme and color scheme is preserved and will only substitute items of equal or higher value.