RS –2772— Skylar Rose Bouquet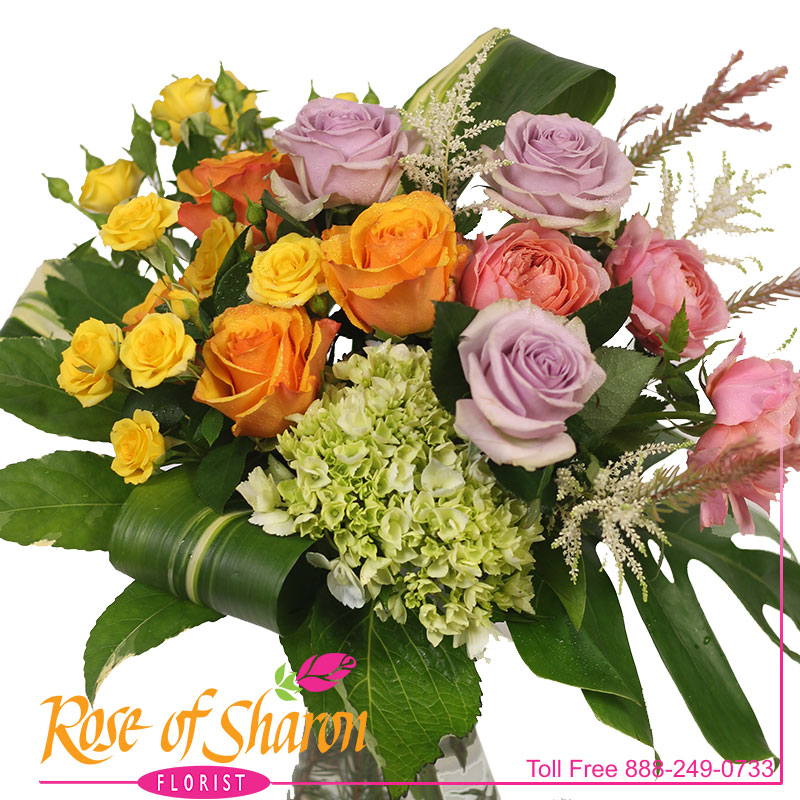 $151.00

Plus Delivery and Sales Tax

17" High
16" Wide
All Around
Generally Available - January - December
Skylar is a vibrant arrangement of roses and garden roses in a strong palette of orange and yellow accented with pink and lavender. Set againts a backdrop of tropical leaves such as monstera and fatsia, ti and flax. We will select the most luxurious stems to arrange your premium rose bouquet.
Catalog# RS – 2772 – Skylar Rose Bouquet
This is a representation of your gift, it will never look exactly like a picture. Although the actual bouquet may not precisely match the photo, its temperament will. Occasionally, substitutions of flowers or containers happen due to weather, seasonality and market conditions which may affect availability. If this is the case with the gift you've selected, we will ensure that the style, theme and color scheme is preserved and will only substitute items of equal or higher value.