Gift-Upgrades-Plush
Item# 996826
Plush Valentine Bear
$20.00
Our Valentine Bear is plush and soft and adorned with a red satin ribbon.
More Information!
Item# 996828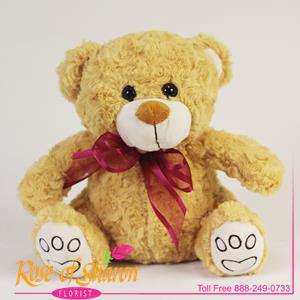 Sitting Plush Bear
$20.00
Soft and cuddly plush bear, a perfect compliment to your floral gift.
More Information!
Rose of Sharon Florist would be pleased to deliver any item from our Gift-Upgrades-Plush Collection or any of our over 2500 items from our catalog to your loved one, business associate or friend in any of the following Zip Codes 93454 93455 93458 93420 93433 93401 93405 93427 or Santa Maria, Nipomo, Guadalupe, Arroyo Grande, Grover Beach, Pismo Beach, Lompoc and surrounding areas. via our own trucks. Call us at 805-925-3803 or 888-249-0733 for assistance or place your order online.
Trust the experts at Rose of Sharon Florist for all your gifting needs. Call us today at 888-249-0733